Account Manager/Desktop Support Tech 
Sarah McLean is a Business IT Services Account Manager, assisting our business clients with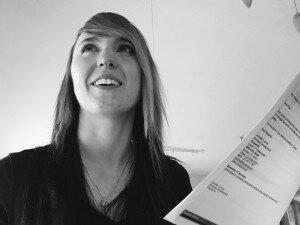 their needs and scheduling our techs to best suit our clients needs. With a very diverse work background, Sarah has worked in the tech field as a desktop support tech manager at Hinkley High School, supporting technology needs for both Staff, students and teachers. Sarah can multi task as an account manager and a remote support tech.
Before joining iSU, Sarah graduated from The Art Institute of Colorado with a Bachelor's Degree in Animation and film. For 2 years, she worked as a tech manager for Hinkley High School before moving on to work as a graphic designer for a local e commerce company. Sarah had missed working in the IT industry and decided to return to the tech world.
In her spare time, Sarah can be found reading classic comic book, drawing, making her own costumes or sitting back and playing some classic Super Mario Bros.